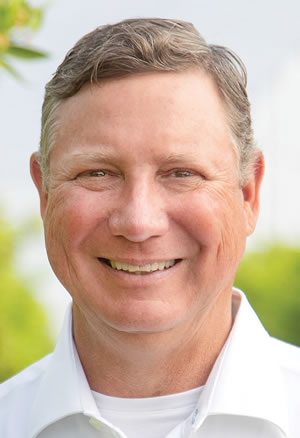 JOSH SNIVELY
PRESIDENT, FLORIDA CHEMICAL, WINTER HAVEN
Snively grew up in a prominent Florida citrus family. John Snively came to Winter Haven in 1911 as a fertilizer salesman, bought a grove and became a successful citrus farmer, helping organize and lead an industry organization, the Florida Citrus Mutual.
Josh Snively graduated with a degree in finance and citrus management from Florida Southern College and worked as a vice president at SunTrust Bank before joining Florida Chemical in 1995. The firm, which became part of Flotek Industries in 2013, specializes in citrus-based flavors and oils and is one of the largest providers of citrus oils and ingredients in the world. Snively helped transform the company from a family run business to a multinational chemical company with manufacturing facilities in metropolitan Orlando and Houston. He also developed the firm's commodity supply chain strategy and has become known globally as an expert in citrus commodity markets.
In 2019, Florida Chemical was acquired by ADM for a reported $175 million. ADM named Snively to his current position. He also serves as an independent member of ADM's board of directors.
Snively has served on the board of CenterState Bank and is a director of the Citrus Development and Research Foundation.