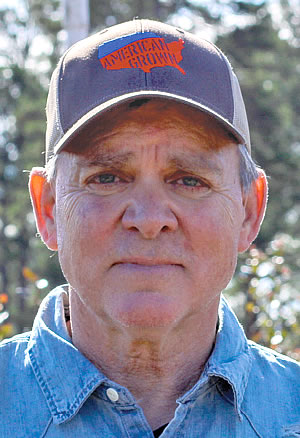 LAWTON "BUD" CHILES JR.
OWNER, JUBILEE ORCHARDS, TALLAHASSEE
Chiles, a son of late U.S. Sen. and Gov. Lawton Chiles, farms blueberries organically and has become a nationally recognized advocate for American farmers. Chiles developed the 50-acre organic blueberry farm with his wife, Kitty, after serving as president of Chiles Communications from 1977 to 1993, representing large corporations, including AT&T, Citigroup and Apple. He has served on the boards of the Florida Chamber of Commerce, the Tallahassee Chamber and as president of the Lawton Chiles Foundation. Briefly a candidate for governor, Chiles has also served as vice president of the non-profit charity HOPE Worldwide, overseeing programs in the United States, Africa and the Caribbean. Chiles formed a national non-profit, American Grown, which attempts to educate and engage consumers and community leaders to support America's family farmers. "The American farm is under attack both domestically through government policy and through foreign powers not operating on a level playing field. The result is a rigged system that crushes the local farm — the backbone of America," he wrote in a commentary.
| | |
| --- | --- |
| EDUCATION | Stanford University (BA) |
| PROFESSIONAL EVOLUTION | After my father passed away, I inherited Jubilee and turned my attention to nurturing Jubilee Orchards to become a venue for families to enjoy this beautiful land and learn about eco-agriculture and organic health. |
| SOMETHING SURPRISING | That my third act has been farming. |
| NEW HOBBY | I gave up flying airplanes and riding motorcycles though I loved both. Now I'm a dedicated biker like so many Tallahassans who love to pedal along through the Red Hills of North Florida. |
| READING | Clean Disruption of Energy and Transportation, by Tony Seba |