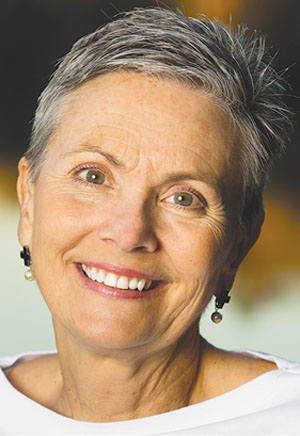 LYNETTA USHER GRINER
SECRETARY, USHER LAND AND TIMBER, CHIEFLAND
Griner has a bachelor's degree and law degree from the University of Florida. She was the first female president of the Florida Forestry Association in 2012. In 2013, she was the Florida Woman of the Year in Agriculture, and in 2018, she was named Florida Farmer of the Year.
Griner, who earned a pilot's license when she was just 16, took over her family's business after her brother died in a boating accident and has run it together with her husband, Ken Griner, since 1992. The cattle and farming operations include a cow-calf program, a stocker program and a seed stock program. These programs use about 6,000 acres of pasture and timberland in Florida and about 5,200 acres of owned and leased pasture in Kansas.
"Every day we work to provide food and fiber for the world while also providing intangibles, such as water filtration and recharge, fresh air and wildlife habitat, through our stewardship of the natural resources entrusted to us," she says. "It's imperative that we keep working forests and working ranches and working farms working. Florida's future must include production agriculture not only for the food and fiber it produces but also for the environmental benefits."
The company's philanthropic activities include Children's Miracle Network through the Tommy Usher Log-a-Load for Kids Golf Touranment.