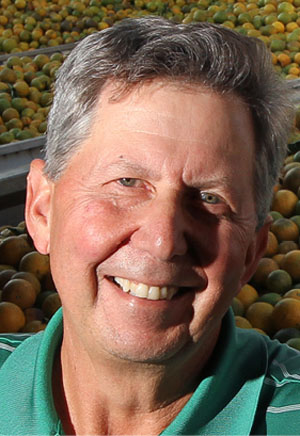 ROBERT BEHR
CEO, CITRUS WORLD, LAKE WALES
Once the chief economist for the Florida Department of Citrus, Behr has been CEO of Citrus World since 2015. Citrus World, a juice-processing co-op, is owned by 14 citrus grower organizations representing about 50,000 grove acres. It's among the top five retailers of orange juice products in the country. It and its subsidiaries process and market citrus juices under the Florida's Natural brand. Behr, a native of the Orlando area, owns and operates citrus groves himself. "Being a grower and a manager has helped me understand more thoroughly the challenges our industry faces," he told the Lakeland Ledger.
As citrus greening decimated Florida's groves, Behr developed a loan program to encourage farmers to plant trees to offset the losses to the disease. The program has led to the planting of more than 1.4 million orange trees. In search of additional revenue sources, Behr has steered the co-op into third-party deals and products, including flavored iced teas.
A self-described shy person who prefers to work behind the scenes, Behr has a bachelor's degree from the University of Arizona and a doctorate from the University of Florida. In 2019, he was honored with the Citrus Achievement Award by the Florida Citrus Mutual trade association at its annual conference.