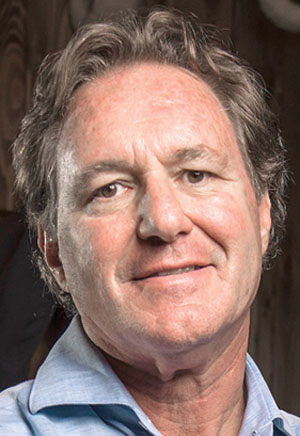 MARK BELLISSIMO
CEO, EQUESTRIAN SPORT PRODUCTIONS, WELLINGTON
Starting in December, more than 2,500 riders and 7,500 horses descend on Wellington, a community of nearly 65,000 west of Lake Worth, to be part of Wellington's Winter Equestrian Festival, an event that attracts some of the world's best equestrian competitors. Palm Beach County's sports commission says the 12-week festival adds more than $100 million to the local economy.
Bellissimo's impact on that festival — and on Wellington's status as one of the nation's most significant equestrian hubs — is significant. His Equestrian Sport Productions, which he founded in 2006, produces horse shows such as the Winter Equestrian Festival in Wellington at Palm Beach International Equestrian Center, which is owned by ESP parent company Wellington Equestrian Partners.
His involvement with horses started in the late 1990s when his daughters started participating in horseback riding competitions in Wellington. By 2006, Bellissimo and his partners had purchased Wellington's showgrounds and gained control of the Winter Equestrian Festival.
The winner of the South Florida Sun Sentinel's 2013 business leader of the year award in Palm Beach County, Bellissimo and daughter Paige co-founded ESP's Great Charity Challenge, which has given $13.5 million to 240 Palm Beach County charities during the last eight years.