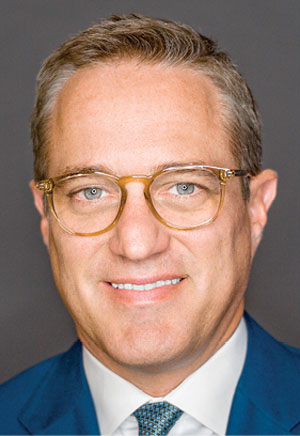 TOM GARFINKEL
VICE CHAIRMAN, PRESIDENT & CEO, MIAMI DOLPHINS/HARD ROCK STADIUM, MIAMI
Since taking over the business side of the Miami Dolphins in 2013, Garfinkel has been busy.
Some highlights:
Garfinkel oversaw the plan to privately fund a $550-million renovation of the team's Hard Rock Stadium, a 27-year-old facility that was showing its age.
He also oversaw the sale of more than $600 million in future contractually obligated suite and sponsorship sales.
Under his watch, the team extended its partnership with Baptist Health to construct the $135-million Baptist Health Training Complex in Miami Gardens.
The team has also expanded its Dolphins Challenge Cancer program, which has raised more than $39.2 million and has also made a $75-million commitment to Sylvester Comprehensive Cancer Center at the University of Miami.
Garfinkel grew up in California — and played quarterback for his high school football team — before attending the University of Colorado-Boulder and later earning an MBA from the University of Michigan. Along the way, he has worked for companies including Miller Brewing and Texaco. Before joining the Dolphins, he had other jobs in sports, including president and CEO of the San Diego Padres, COO of the Arizona Diamondbacks and executive vice president of Chip Ganassi Racing's NASCAR, IndyCar and Grand-Am racing teams.