Advice from a Reader
Lynda Keever was publisher of Florida Trend from 1991 to 2009. She took over the magazine at a time when its finances were not as solid as they are currently and helped steer it to profitability with her force-of-nature personality and a hard-driving approach to ad sales. She also promoted me, in 1998, to executive editor, for which I will always be grateful.
Since retiring, Keever — no one who knows her calls her Lynda — has moved to a ranch in Thonotosassa with her husband, real estate broker Bill "the Dirt Dog" Eshenbaugh. She remains a faithful reader of the magazine, including the Florida 500 — Keever always kept a keen eye on who was influential in the state.
When she read last year's edition of the 500, she was struck by several people's answers to part of the questionnaire we use to glean some personal information from our influentials. The question asked responders to name something they would avoid doing again if they could. A number — some jokingly, some quite emphatically — said that if they could, they'd never undergo another colonoscopy.
I'll now turn to Keever's letter and let her explain her reaction. Words worth heeding.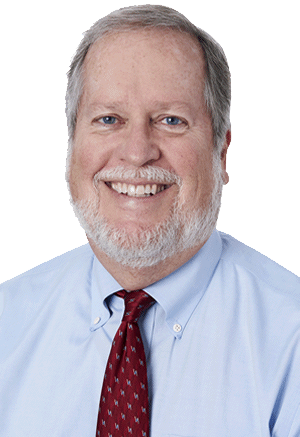 Mark R. Howard, Executive Editor
Dear Mark,
I continue to read Florida Trend cover to cover each month. However, I've never actually written a "letter to the editor" before, so this is my first.
Your "Top 500" issue a few months ago added a new twist, and I found it interesting and thought-provoking and has compelled me to write. One of the comments that a few of the CEOs shared jumped out at me. Several said that they would never want to undergo a colonoscopy again. I feel I just have to comment.
I too had a colonoscopy about two years ago because my primary care physician, Dr. Brantley McNeel, didn't like some of the results he was getting from my regular blood tests. Since my colonoscopy two years earlier was clear, I wasn't very concerned. And I had no risk factors, no symptoms and no family history of colorectal cancer.
Much to my dismay, they found a tumor in my colon that needed immediate surgery. It was cancer (yikes), the big "C." It turned out to be stage 2 (high risk). A "malignant tumor" was dreadful to hear.
The surgery for the removal was done laparoscopically and with little recovery time. My surgeon removed the entire tumor, my appendix and all of the surrounding margin areas, including nearby lymph nodes, to ensure that all cancer cells were removed.
But that wasn't the end of the saga. In consultation with my primary care physician, my oncologist said that I still needed chemotherapy. Something I was dreading from all that I had heard. However, I was confident that my doctor would not have ordered it if it wasn't absolutely necessary.
I had my port installed, and the four times a week of infusions, a strong cocktail of Folfox-5, began.At first, I was sick all the time and lost 14 pounds in 10 days. I couldn't eat anything. Food tasted and smelled awful. But everyone reacts to chemo differently. Soon I adjusted to the regiment and it all fell into place. Some days I was able to drive myself to treatment; others, I needed someone to take me and stay with me until the four- to five-hour infusion treatment was over. Each day, I returned home with a battery-operated "fanny pack" that had an all-night supply of chemo. That took some getting used to — the hum of the battery while I tried to sleep.
Fortunately, my husband, Bill, was the rock I needed. He was always there to support me with whatever I needed. He even bought my wig when the inevitable happened and all my hair fell out.
While my treatment was challenging, I am thankful to share that I am now cancer free. My hair has grown back, and, unfortunately, the 14 pounds have also returned. I have regular blood work to monitor my continuing health.
But for that colonoscopy, I might not be here. That cancerous tumor was growing fast.
It wasn't there during my screening only two years earlier. What if I had not taken my doctor's advice? What if I had just been too embarrassed and not taken the test? What if I had put it off?
PLEASE don't let any misgivings that you have prevent you from getting tested. The American Cancer Society recommends colonoscopy screenings every two years for those of us over 50. Please don't put this off. Encourage your loved ones to be tested, too. It could save their lives, just like it did mine.

Lynda Keever