Insights
I've thought for some time that the written word provides a better window into a person's character and way of thinking than other media. By its very nature, writing requires reflection and consideration; it's tougher to apologize for something you've written than it is for something you've said. The notable exception, of course, is Twitter, which encourages knee-jerk, ill-considered, narcissistic expression and is to real writing what burping is to healthy digestion — all of us may do it periodically, but too much of the former indicates some kind of problem with the latter.
I say this by way of complimenting the three-fifths of our Florida 500 who responded to our questionnaire and were willing to share a few well-considered personal details about themselves.
Those details enliven what would otherwise be dry, just-the-facts information and elevate their write-ups into something considerably more interesting — both to those of us who edit the information and, even more important, to our readers.
I enjoy knowing, for example, that Scott Verner, president and CEO of Trividia Health in Fort Lauderdale, collects hats — "from cowboy, pork pie to classic for work." (He even notes, almost with a wink, that he's bald.)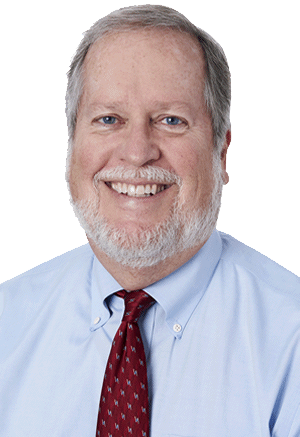 Mark R. Howard, Executive Editor
I enjoy knowing that a number of our CEOs, including Ron Antevy of tech firm e-Builder and Steve Halverson, chairman of the Haskell design-build firm, are musically inclined. Antevy sings and plays the guitar and piano; Halverson, at one point in his life, aspired to be an opera singer.
I enjoy knowing that many among the 500 — including Mark O'Bryant, president and CEO of Tallahassee Memorial Healthcare, and Dev Motwani, president and CEO of real estate development firm Merrimac Ventures in Miami, share that they test, on personality assessments, as introverts.
They clearly understand that the term doesn't mean they're withdrawn or anti-social, but that they recharge their energy banks by being alone for a while rather than seeking out more human contact.
Other impressions from reading the questionnaires:
» Faith is clearly an important factor for many of the 500. Several responded to the question of what they're reading or what they would do on a sabbatical by referring to religious study, whether the Torah or the Christian Bible.
» Many of the 500 are people intimately familiar with the political process, and many expressed concern about the deep divisions that plague our society, whether racial, economic or philosophical. Mitch Hutchcraft, vice president of the King Ranch's Florida operations, wrote that the thing he'd change about Florida "is to help educate people about the role that private ranchers, farmers and landowners have had in protecting" the state's environment. "With a better understanding of this role, I think we could tamp down the politics and political assaults and actually work together to achieve a preferred future."
» For the most part, the 500 really seem to enjoy what they do. Ron Weaver's passion for the law comes through clearly in his questionnaire. A partner at Stearns Weaver, he wrote that his favorite part of leadership is "watching great young legal minds and hearts listen and learn and try the impossible and then try again. And then adapt and excel, and quickly turn to bring an even younger, fresher legal mind and heart along quickly to the cause."
» Many of the 500 made creative use of the quarantine-imposed lifestyle during the pandemic.
Mobeen Rathore, chief of infectious diseases and immunology at Wolfson Children's Hospital in Jacksonville, began cooking and preparing his own meals in an effort to eat healthier and began gardening and taking care of his own yard.
» The most commonly cited outside reading? The books cited by our 500 reflect a huge range of interests, but the best-sellers among the group included former President Barack Obama's A Promised Land and actor Matthew McConaughey's book Greenlights, a teaching chronicle of his adventures as an actor.
I hope that next year even more of those under consideration for the 500 will fill out the questionnaire. We won't disqualify you from consideration if you don't, but with so many of your peers willing to share a little bit of themselves, why not join the party? Generally, you'll do a better job at representing yourself than we can.