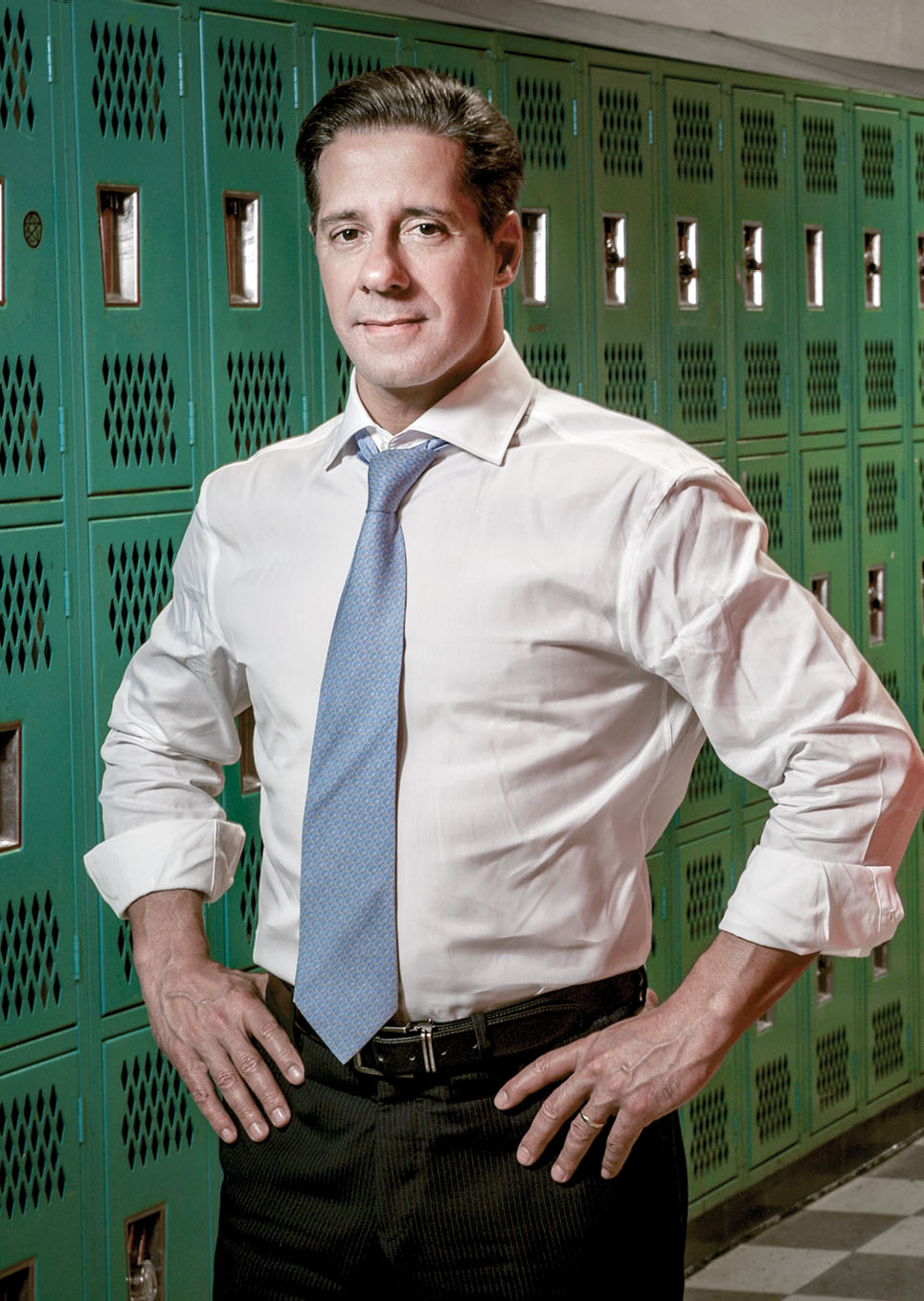 ALBERTO CARVALHO
SUPERINTENDENT, MIAMI-DADE COUNTY PUBLIC SCHOOLS, MIAMI
Two years ago, Carvalho accepted a position as head of New York City schools, but he changed his mind after hearing from Miami residents who pleaded with him to stay. "We have done a lot, but we have not done enough," he said at a school board meeting announcing his decision to turn down New York and remain in Miami. "I believe in a promise of education. I believe in a promise of Miami."
Carvalho, who came to the U.S. at 17 as an undocumented immigrant from Portugal, leads the fourth-largest school system in the nation, where 70% of the children live at or below poverty and 15,000 foreign-born students arrive each year. A strong supporter of school choice, he has expanded choice options in Miami-Dade to more than 1,000 offerings that include bilingual programs, fine and performing arts, biotechnology, engineering, robotics, aviation and forensic sciences. The system, which he's headed since 2008, has become one of the highest-performing urban systems in the country.
"We need to be able to address all of the different components of education — students, schools, staff, curriculum and policy — and put them together so that they work together cohesively and seamlessly, whether it is for the kids in the Panhandle or in the Keys, kids who were born here or new immigrants," he says.
Carvalho, who holds a bachelor's degree from Barry University and a master's degree from Nova Southeastern, originally was interested in becoming a physician. "Along the way, I learned that the tangible, physical aspect of dealing with the human body and the illnesses that affect it was something beyond my comfort level. So I redirected my attention and became a science teacher," he says. In 2014, he was chosen as both Florida Superintendent of the Year and National Superintendent of the Year.
"Florida needs to make education a priority, not something that the Legislature deals with once a year."