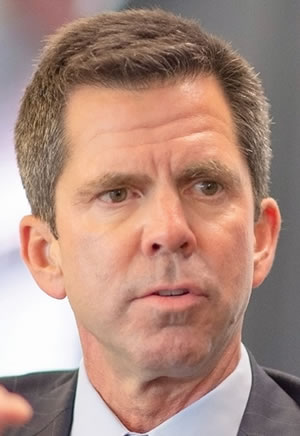 JOHN KIRTLEY
FOUNDER, STEP UP FOR STUDENTS, TAMPA
The epiphany a couple decades ago for Kirtley, a venture capitalist-turned-education activist, goes like this: The problem with public schools isn't funding, parents or children's backgrounds. Public schools are a government-run monopoly, and all such monopolies feature high costs and mediocre results. In higher education — or food stamps, for that matter — government provides assistance but the customer has choice. He determined to bring choice to public K-12.
First, he was philanthropic, offering 750 scholarships in 1998 through his Children's Scholarship Fund. He had 12,500 low-income families apply for the $1,500. He got the Legislature to create a tax credit for corporations. What companies save on taxes, they donate to scholarship funds that allow children to attend the school of their parents' choice. At last report, 33,000 children received scholarships. His Step Up For Students administers the scholarships. The voucher lobby is a power in Tallahassee.
A graduate of the University of Virginia whose family came to Florida from Iowa when he was 16, Kirtley co-founded two private equity funds in Tampa. His KLH Capital participates in management buyouts of mid-market companies.
His list of credits in school choice and affiliations with school choice groups is lengthy. He's vice chair of the Alliance for School Choice and American Federation for Children PAC, which backs school choice candidates. He served on Gov. Ron DeSantis' transition team and education advisory group.
"We are moving toward a new definition of public education in this state," Kirtley said in a speech. "Raise taxpayer dollars and then have parents direct those dollars to different providers, and even different delivery methods, that best fit their individual students' needs."
"We want to ensure every student in Florida gets the education that prepares them for success for years to come."