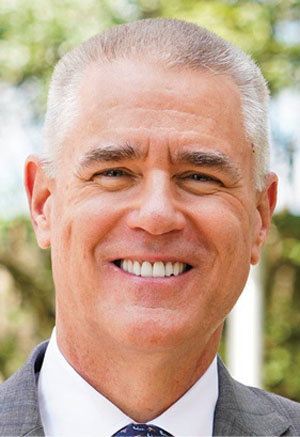 STEVEN CURRALL
PRESIDENT, UNIVERSITY OF SOUTH FLORIDA, TAMPA
With campuses in Tampa, St. Petersburg and Sarasota-Manatee, the University of South Florida enrolls more than 50,000 students and has about 16,000 employees. USF is one of three pre-eminent universities in Florida. USF's operating budget is about $2 billion. It has an annual economic impact of $4.4 billion.
EDUCATION
Baylor University (BA), London
School of Economics (MA), Cornell University (Ph.D.)
SOMETHING SURPRISING
I was the starting quarterback for my high school football team in Kansas City. I played baseball and basketball and was a member of an all-state relay team in track and field.
ALTERNATE CAREER?
Architect
FAVORITE VACATION
Visiting the World War II beaches and battlefields of Normandy in France. This trip included lectures from leading military historians about the D-Day invasion.