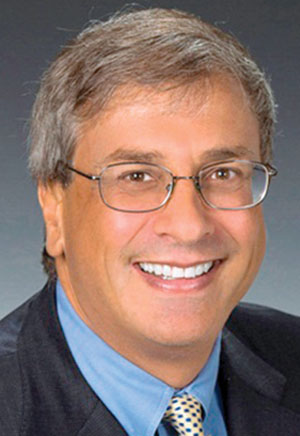 JAMES ROBO
CHAIRMAN & CEO, NEXTERA ENERGY, JUNO BEACH
Robo is steering NextEra, the parent company of FPL, with an eye toward high-performance growth. The company, which had more than $17 billion in revenue last year, acquired Gulf Power and its 462,000 customers in Northwest Florida for $6.5 billion in 2018. It was the leading bidder for JEA until the Jacksonville utility's board decided not to sell it. Currently, NextEra is the leading candidate to purchase Santee Cooper, the 86-year-old, state-owned power utility in South Carolina. Meanwhile, the company has between $50 billion and $55 billion in infrastructure investments planned through 2022.
Robo has positioned NextEra and its subsidiaries with one foot in renewable power and the other in fossil fuels. One subsidiary, NextEra Energy Partners, is a growth-oriented limited partnership formed to acquire, manage and own contracted clean-energy projects. Rather than building renewables on spec, the company has secured income streams by signing long-term purchasing contracts with big industrial consumers and utilities. Robo has been quoted as saying the company has about 20% of the purchased power agreements in the renewable generation sector. NextEra is one of the largest producers of renewable energy — via wind and solar — in the country.
Robo has a bachelor's degree — he majored in European history — and an MBA from Harvard. He joined NextEra Energy as vice president of corporate development and strategy in 2002, after working as a management consultant and then serving as president and CEO of a division of GE Capital and a member of that company's corporate development team. He was named president and CEO in 2012 and became chairman a year later.