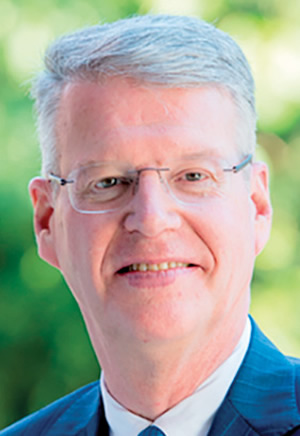 BILL SMITH
PRESIDENT, CEO & CHAIRMAN, CAPITAL CITY BANK GROUP, TALLAHASSEE
Capital City Bank has served the Tallahassee region for more than 100 years. Smith's father, Godfrey Smith, was president of the bank for 50 years. Smith joined Capital City in 1978 after graduating from Florida State University with a finance degree; he became president in 1989.
The bank, publicly traded, has grown to some $3 billion in assets and about 60 offices in Florida, Georgia and Alabama. Growth has come both organically and through acquiring First National Bancorp along with select Florida and Georgia offices of First Union, and First National Bank.
Smith attended the Darlington School in Rome, Ga., and received the school's Distinguished Alumnus Award in 2019.
He has extensive involvement throughout the region, serving as national president of the Florida State University Alumni Association, chairman of the Florida State University Foundation and as a board member of the Florida State University Research Foundation. In 2009, he was inducted into Florida State's College of Business Hall of Fame. He is also a member of FSU's College of Business Hall of Fame. In a speech at Darlington, Smith told students, "You are lucky. Thank your parents for the opportunity. Be passionate. Find what interests you and excel. Be civil. The world is full of folks who scream loudly and are angry but generally don't get much done."