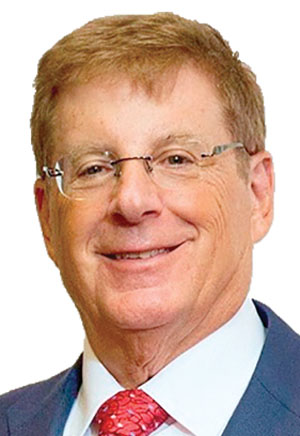 BRUCE SHERMAN
PRINCIPAL OWNER & CHAIRMAN, MIAMI MARLINS, MIAMI
An accounting major, Sherman began his career at a major accounting firm and worked there until 1979, when the Collier family hired him to manage the family's money. He co-founded money management firm Private Capital Management and between 1985-1995 grew it to become the largest independent money manager in the Southeast, with nearly $35 billion under management for more than 7,000 clients around the world, according to Gulfshore Life magazine.
He sold the company for more than $1 billion, then got involved with a group led by Jeb Bush that was attempting to buy the Marlins. Bush eventually left the effort, and, with Derek Jeter in charge, Sherman continued as principal shareholder and chairman.
Born in New York, Sherman has a bachelor's degree from the University of Rhode Island and an MBA from the City University of New York. He has a lifelong interest in numismatics — coin collecting. His philanthropic work includes establishing the Sherman Prize, which gives awards to medical researchers investigating inflammatory bowel diseases such as Crohn's disease and ulcerative colitis.