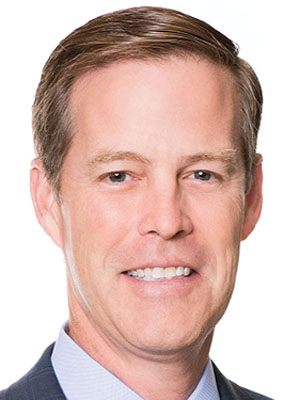 GARY NORCROSS
CHAIRMAN, CEO & PRESIDENT, FIDELITY NATIONAL INFORMATION SERVICES, JACKSONVILLE
Under Norcross' leadership, FIS has grown to a $10-billion global business with more than 55,000 employees worldwide, serving more than 20,000 clients in over 130 countries. The Fortune 500 company provides payment processing, financial software and banking solutions.
FIS ranks consistently among the industry's leading financial technology providers, was named one of Fortune's Most Admired Companies in 2021, won the Chartis RiskTech100 award and Best Place to Work for LGBTQ Equality by the Human Rights Campaign Foundation.
Norcross, who has a bachelor's in business administration from the University of Arkansas, has worked for about 30 years in the financial services industry, starting as an entry-level programmer at Systematics in 1988. He became an employee of FIS when the company acquired Alltel Information Services in 2003. Norcross serves on the dean's executive advisory board for the Sam M. Walton School of Business at the University of Arkansas, and he is a board member of Guardian Life Insurance Co. of America, the YMCA of Florida's First Coast and the Knowledge is Power Program's (KIPP) Impact School in Jacksonville.