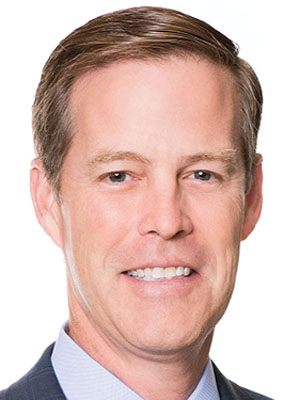 GARY NORCROSS
PRESIDENT, CEO & CHAIRMAN, FIDELITY NATIONAL INFORMATION SERVICES, JACKSONVILLE
Norcross, who has a bachelor's in business administration from the University of Arkansas, has worked for about 30 years in the financial services industry, starting as an entry-level programmer at Systematics in 1988. He became an employee of FIS when the company acquired Alltel Information services in 2003.
As FIS' CEO, he heads an international, $12-billion business with 20,000 customers in more than 130 countries. The Fortune 500 company, a leading provider of payment processing, financial software and banking solutions, has about 55,000 employees. In recent years, FIS has been growing through acquisitions and mergers. In 2019, Norcross pushed the acquisition of Worldpay, a global eCommerce and payment technology company.
Norcross serves on several boards, including the Guardian Life Insurance Co. of America, the YMCA of Florida's First Coast and the Knowledge is Power Program's Impact School of Jacksonville. He is also a member of the University of Arkansas Sam M. Walton School of Business dean's executive advisory board.