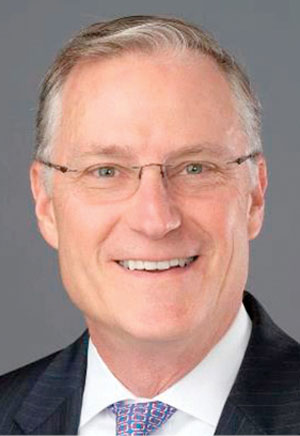 JOHN D. FUMAGALLI
PRESIDENT, CENTRAL REGION, NORTHERN TRUST, MIAMI
Fumagalli has been with Northern Trust, a global financial services company with nearly 20,000 employees worldwide, for 31 years. The company has had a presence in Florida for about 50 years and operates in 19 offices around the state.
With a bachelor's degree from Holy Cross and an MBA from Northwestern, Fumagalli has worked in a variety of roles within the company, and after heading Florida operations now oversees the firm's investment management, banking and fiduciary business for its central region.
An active runner, Fumagalli once climbed Mount Ranier. He serves on Barry University's board of trustees and also on the boards of the Perez Art Museum Miami and the New World Symphony. He is a member of the Orange Bowl Committee and an emeritus board member and past chairman of the foundation board for Florida Gulf Coast University.