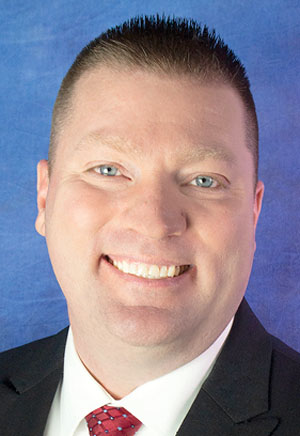 MICHAEL MYHRE
CEO, FLORIDA SBDC NETWORK, PENSACOLA
The SBDC Network is funded by a combination of the federal government, the state and private and public partners. It operates more than 40 offices in Florida to help small-business owners grow their firms — or recover from disasters like hurricanes and the effects of red tide and algae blooms. "Florida SBDCs are integrated in every community with industry-leading professional business consultants and specialists," he says.
The Florida SBDC provides "emerging and aspiring small businesses with access to no-cost, certified professional business consultants and knowledge resources that enable business growth and increased profitability. I love being part of an organization that dedicates its being to helping small businesses succeed," he says.
Myhre has a bachelor's degree from the University of Minnesota. He grew up in a poor family and spent a year in foster care when he was 5.
Successful small businesses, he says, are essential to the state's future. "By 2030, Florida is expected to grow by an additional 6 million residents. We will need to create or attract an estimated half a million new businesses to our state and foster the expansion of our already existing 2.5 million businesses to grow employment by an additional 2 million net new jobs to support that growth."
He moved to Pensacola in 2011 — "the place where heaven and Earth meet. My mantra: The only white stuff I shovel now is sand."