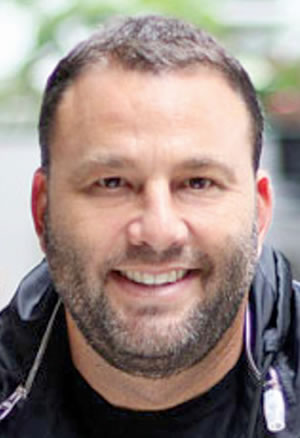 DAVID GRUTMAN
CEO, GROOT HOSPITALITY, MIAMI
Once a bartender, Grutman has become owner and partner in a number of clubs and restaurants, high-profile enough that some have dubbed him the "king of Miami nightlife." His most recent efforts include the Goodtime Hotel in partnership with singer Pharrell Williams and plans for three restaurants on Alton Road in South Beach. He also teaches a class at FIU's hospitality school.
Grutman graduated from the University of Florida in 1997 with a degree in finance. On a visit to Miami, he fell in love with South Beach and found a job tending bar at Biz Bistro in Aventura Mall, where he met the mall's owner, Donald Soffer, and his son, Jeffrey, who owns the Fontainebleau Hotel. In 2008, Soffer invited Grutman to join him in a dance club venture, LIV, that became a magnet for celebrities and ranked No. 5 on Forbes' list of highest-grossing nightclubs in 2015. It also landed Grutman on a Rolling Stone magazine list of the most important people in electronic dance music at the time.
Since the success of that first nightclub venture, Groot Hospitality has grown to include nightclubs Story, LIV Hard Rock Stadium and Bar Bevy, as well as restaurants Komodo, OTL, Swan and Papi Steak.