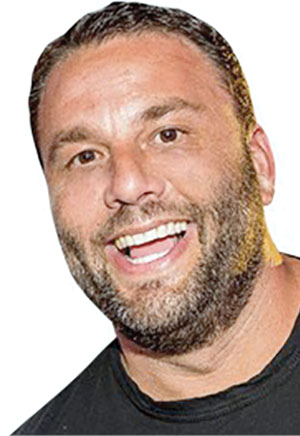 DAVID GRUTMAN
CEO, GROOT HOSPITALITY, MIAMI
A native Floridian with a knack for promotion and relationship-building, Grutman is owner and partner in several Miami-based night clubs and restaurants.
After graduating from the University of Florida in 1997 with a degree in finance, Grutman headed to Miami for what was supposed to be a short-term visit. His father, who was then president of SunTrust, advised him to return to Naples and pursue a career in the title insurance business.
Grutman fell in love with South Beach, however, and decided to stay. He found a job tending bar at Biz Bistro in Aventura Mall, where he met the mall's owner, Donald Soffer, and his son, Jeffrey.
When Jeffrey was renovating the Fontainebleau Hotel in 2008, he invited Grutman to join him in a nightclub venture. A high-energy dance club, LIV ranked No. 5 on Forbes' list of highest-grossing nightclubs in 2015.
Since the success of that first nightclub venture, Groot Hospitality has grown to include nightclubs Story, LIV Hard Rock Stadium and Bar Bevy, as well as restaurants Komodo, OTL, Swan and Papi Steak, which opened in the fall 2019.
In 2014, Rolling Stone named Grutman the 11th most important person in electronic dance music.