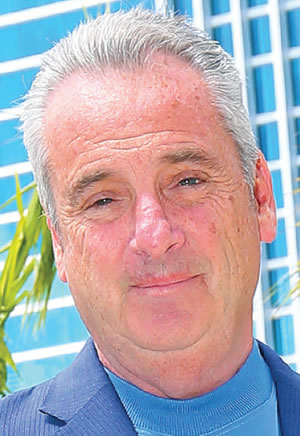 JIM ALLEN
CHAIRMAN, HARD ROCK INTERNATIONAL; CEO, SEMINOLE GAMING, DAVIE
Over the past 19 years, Allen has led the Seminole Tribe of Florida's gaming, hospitality and entertainment operations through global expansion, a $965-million acquisition and construction of the first 450-foot tall guitar-shaped hotel.
Allen joined Seminole Gaming in 2001 and led the organization's acquisition of Hard Rock International in 2007. Since then, Hard Rock has expanded from 46 to 70 countries. The globally recognized brand has also grown from 125 to 185 cafes, from nine hotels to 27 and from four casinos to 12. In addition to guiding gaming compact negotiations between the Seminole Tribe, the state of Florida and the U.S. Department of Interior, Allen oversees a $2.4-billion capital investment program, which included expansion of the Seminole Hard Rock Casino & Hotel Hollywood. In October 2019, the Hollywood property added 638 rooms with its guitar-shaped hotel and another 168 rooms with a new pool tower.
A 40-year gaming industry veteran, Allen has held executive positions with the Trump Organization, Hilton Hotels & Resorts, Hemmeter, Park Place Entertainment and Sun International Resorts.