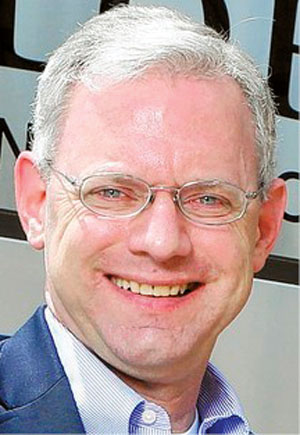 KIM LOPDRUP
CEO, RED LOBSTER, ORLANDO
Privately held Red Lobster is the world's largest seafood restaurant company, with more than 700 restaurants around the world and approximately 55,000 employees. Last year, Forbes magazine named Red Lobster to its list of America's Most Reputable Companies and its list of America's Best Large Employers. Lopdrup is co-chair of Project Opioid, which is working to address the opioid crisis in Central Florida and beyond.
EDUCATION
College of William and Mary (BBA),
Harvard Business School (MBA)
FLORIDA ISSUE
We have many outstanding health care providers in Florida, but 20% of Floridians ages 18 to 64 do not have health insurance. This is primarily because of high costs. One of my pet projects is to create an affordable alternative for all the people who currently do not have health insurance.
FAVORITE VACATION
My two favorite vacations were both cruises to the Greek islands. Both were on smaller ships. The food, scenery and history are amazing.