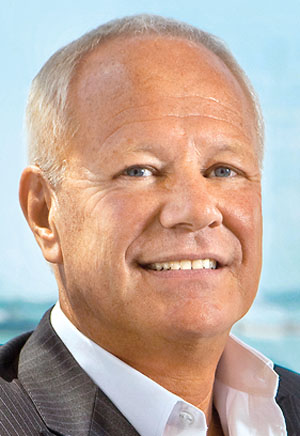 RICHARD MILLARD
CHAIRMAN & CEO, TRUST HOSPITALITY, MIAMI
The self-described "lifetime hotelier" worked for a number of well-known hotel companies, including Hyatt, Sheraton and Hilton before joining Trust, then known as Tecton, in 1987, during the savings and loan crisis. At the time, the firm was managing about 150 hotels for the federal government and private banks.
Eight years later, Millard, a native of the United Kingdom, became the firm's majority shareholder and president. He launched a boutique hotel division in 2004 and continues to lead the company today, responsible for financing the company's growth on resort and urban projects throughout the world and developing strategic partnerships.
Trust operates both branded and independent hotels in the United States, the Caribbean, Latin America and the Far East, as well as a collection of independent boutique hotels under the Desires Hotels brand. Trust has regional offices in Miami, Brazil, China, Panama and Portugal/Spain.
"We're not believers in a lot of the hotel myths out there," Millard told Hotel News Now. "We don't think all the Baby Boomers are dying. They're still alive, so we're not just marketing to millennials. We believe more in the millennial state of mind, but that doesn't have to do with how old you are."