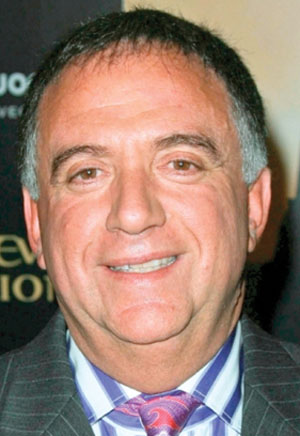 ROBERT EARL
FOUNDER & CHAIRMAN, PLANET HOLLYWOOD, ORLANDO
A lifelong entrepreneur, Earl was born and raised in Hendon, Middlesex, England. After running several successful themed restaurants in 1970s England, Earl came to Orlando, originally to work with Disney. When that deal fell through, he stayed to open several themed restaurants with medieval and Wild West concepts. He found success with Planet Hollywood — though he had to rescue the chain from bankruptcy twice. Since then, Earl Enterprises has built a portfolio of more than 200 restaurant brands. In addition to Planet Hollywood, some of his brands have included Hollywood Café, Bucca di Beppo, Earl of Sandwich, Chicken Guy!, Mixology and Tequila Taqueria.
Since 2014, he has hosted the Cooking Channel's "Robert Earl's Be My Guest." On the show, Earl visits four-star restaurants, food trucks and other hidden gems to unearth culinary tidbits.
Most recently, Earl launched Wing Squad, a wings concept available for delivery only through the leading third-party platforms, including Grubhub, DoorDash and Uber Eats. The initial rollout in January 2020 included 16 U.S. cities.