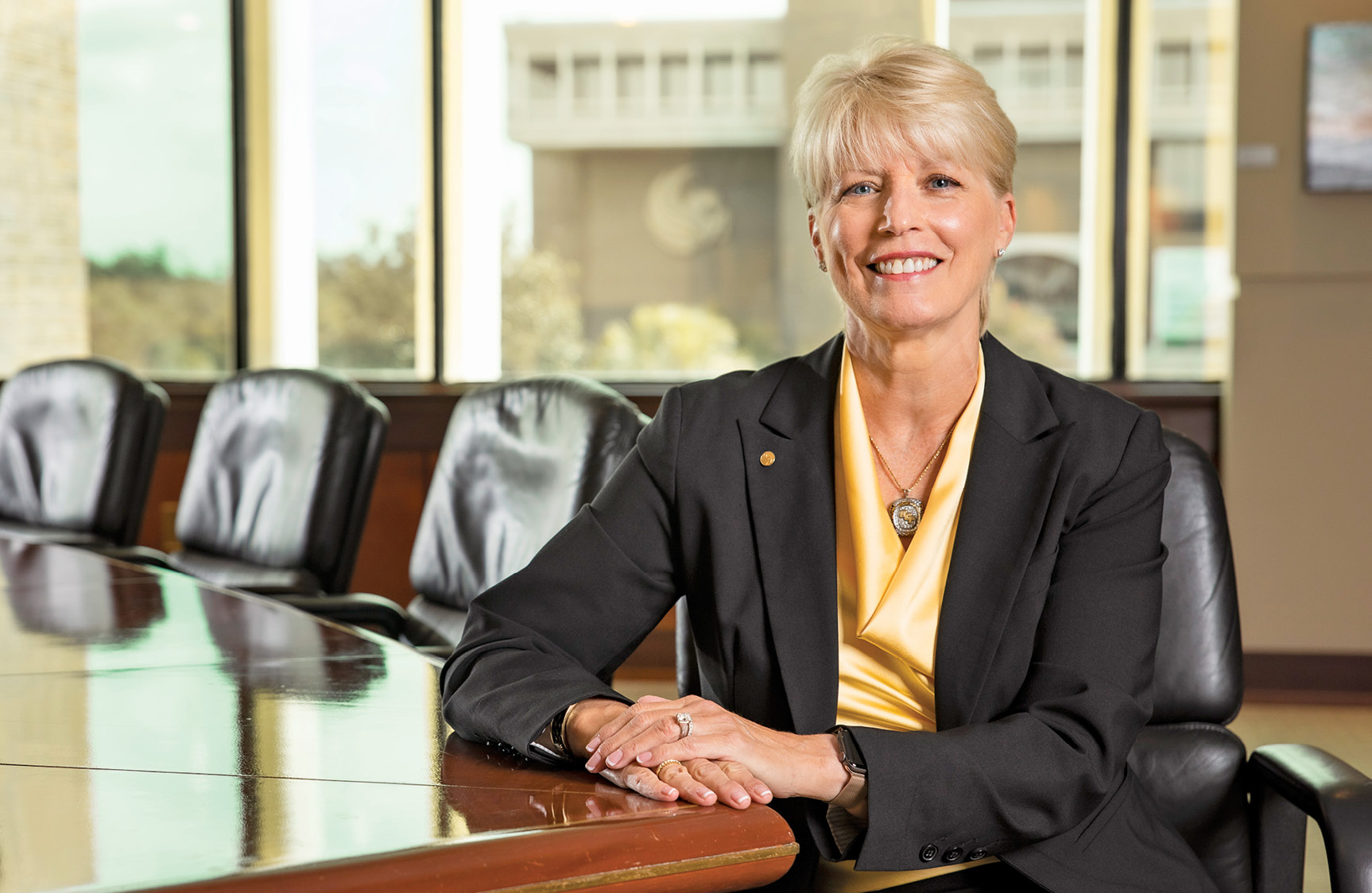 BEVERLY SEAY
CHAIR, UNIVERSITY OF CENTRAL FLORIDA BOARD OF TRUSTEES, ORLANDO
Seay, a longtime leader in Central Florida's modeling and simulation industry, has served on the University of Central Florida's board of trustees since 2013 and took over the board at a critical moment last year as the university was searching for a new president. She played a key role in recruiting Alexander Cartwright, former chancellor of the University of Missouri, for the job.
Seay started her career as a computer engineer and came to Orlando in 1990, when Science Applications International Corp. (SAIC) tapped her to start its modeling and simulations systems business unit in Central Florida Research Park. Over the two following decades, she grew it from a startup to an industry leader. Upon leaving SAIC in 2012, she founded the CAE Global Integrated Enterprise Solutions Group to expand the Canadian company's homeland security and health care products divisions. In 2016, she went to Omaha to establish the Nebraska Applied Research Institute at University of Nebraska, a non-profit focused on cyber-systems research for health care, utilities and defense. She served as executive director there until 2018.
Seay is a member of the National Center for Simulation Hall of Fame and also served as chair of the Dean's Industry Advisory Board for the UCF College of Engineering and Computer Science. She has a bachelor's degree in mathematics and a master's degree in computers, information and control engineering from University of Michigan.
| | |
| --- | --- |
| Something SURPRISING | I like to cook, and I like to figure out how to replicate restaurant dishes at home. |
| RESOLUTION KEPT | Healthier nutrition by focusing on macronutrients |
| STAYING FIT | I work out 45 to 60 minutes every day: Fast walking, rowing and weight training. |
At UCF, Seay is focused on "solving problems that will impact students' lives" and remains committed to "developing underrepresented, especially women, computing talent." Her two daughters both have degrees from UCF in computer science and engineering management.