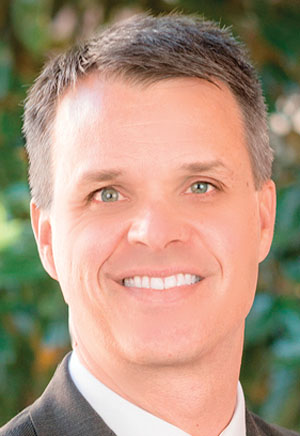 BOB MCCLURE
PRESIDENT & CEO,
JAMES MADISON INSTITUTE,
TALLAHASSEE
The James Madison Institute is Florida's largest and oldest free-market think tank. The institute is composed of executive personnel in Tallahassee, senior researchers across the country and college representatives on eight campuses around the state. McClure has been president and CEO for 16 years. "Most people do not know that I had virtually no policy background or media experience when I began 16 years ago," says McClure.
EDUCATION
Furman University (BA), Florida State University (MS), University of Florida (Ph.D.)
SOMETHING SURPRISING
My wife and I like to watch competitive cooking shows because it combines my love of cooking with my
love of competition.
FLORIDA ISSUE
Managing growth. With roughly 1,000 people moving here a day, how will this affect education, transportation, social services, the health care system and the environment?
FAVORITE VACATION
Alaska. I was fascinated by the vast terrain, the unforgiving environment and the raw beauty.
Their mosquitos are even bigger than ours.