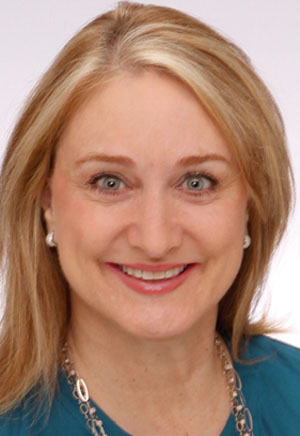 CHARLOTTE BAKER
CEO, DIGITAL HANDS, TAMPA
Baker's Tampa-based cyber-security services firm Digital Hands has kept a low profile since she started it 19 years ago with Vince Rocca. With a $15-million infusion last year from the Atlanta private equity firm Fulcrum Partners, the company is emerging from "stealth mode" and stepping on the accelerator, Baker says. Digital Hands will use the funds to expand its marketing and expedite the development of its technologies. The company has enjoyed a smoother ride than Baker's first startup, 2nd Century Communications, a telecom venture with Rocca that attracted $155 million before it cratered in the dot-com bust.
At a University of Tampa "Business Network Symposium" in 2015, Baker shared some lessons she's learned over the years — such as surrounding oneself with "positive people" who aren't just punching the clock and embracing the "roughly right" concept, which means "not sweating those minute details that don't make or break your business."
She's also big proponent of what she calls "shining the light" by "treating people well" and encouraging them, by helping them be the best they can be even when the fit may not be perfect.
Baker holds a bachelor's degree and an MBA from the University of Virginia. She was a founding member of the Tampa Bay Technology Forum and has advocated before Congress on women-owned businesses seeking federal contracts. She's been active in the Children's Home, which cares for neglected, abandoned and abused children.
"In the end, business is really an adventure in humanness. It's not about the almighty dollar."