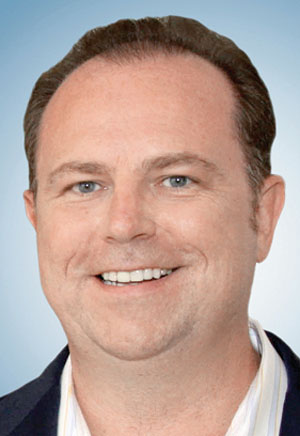 CHRISTOPHER RUDDY
CEO, NEWSMAX MEDIA, WEST PALM BEACH
Ruddy, the son of a policeman, grew up on Long Island. He has a bachelor's degree in history from St. John's University and a master's degree in public policy from the London School of Economics. He also studied Mideast politics at Hebrew University of Jerusalem. He worked as a reporter for the New York Post and the Pittsburgh Tribune-Review.
In 1998, he founded conservative news outlet Newsmax, which boasts that it consistently ranks as one of the country's most trafficked news websites.
A confidant of President Donald Trump, Ruddy told the Washington Post that "he has given the president advice on everything from health care to Chinese relations to fake news."
Folio magazine put Ruddy on its Folio 40 of innovators and influencers, and Forbes has called Newsmax a "news powerhouse" while the New York Times referred to it as a "potent force."
Ruddy sits on the board of directors of the Financial Publishers Association.