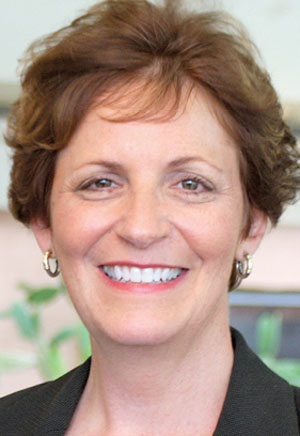 JOANN UROFSKY
GENERAL MANAGER & ASSOCIATE VICE PRESIDENT, WUSF PUBLIC MEDIA, TAMPA
Since 2002, Urofsky has overseen the public broadcasting operation for the University of South Florida that includes two radio stations and WUSF's Radio Reading Service.
Urofsky has served on the board of PBS. She is a past president of the Athena Society in Tampa and of the Network of Executive Women and has been a board member of Leadership Tampa Alumni. She was marketing chair on the executive committee of the Tampa Bay Partnership, where she was honored for negotiating a memorandum of understanding between economic development and corporate partners. She has been a volunteer for MacDonald Training Center and the Florida Aquarium.
Once a deejay at country and adult contemporary radio stations in Pennsylvania and West Virginia, Urofsky later became program director for WAER in Syracuse, a jazz station, and was a reporter and host for West Virginia Public Radio. She became station manager at WGCU in Fort Myers and WUSF in Tampa before moving to WUSF Public Media.
She has a bachelor's degree from Penn State and a master's from Syracuse University.