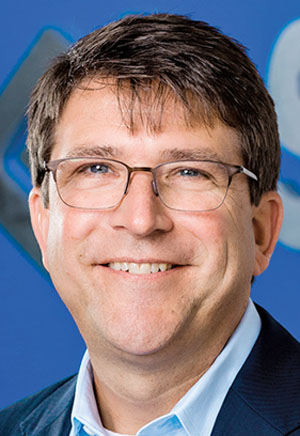 JOHN ZETTEL
CEO, AVI-SPL, TAMPA
Created in 2008 by the merger of Audio Visual Innovations and Signal Perfection, AVI-SPL provides workplace technology and services, including complex audio, video, communications and collaborations technology, digital signage and other technology to Fortune 500 companies, small businesses, hospitality companies, education facilities and government.
Zettel, a CPA, has a bachelor's degree from Florida State University. He remained CEO following AVI-SPL's merger earlier in 2020 with another giant audiovisual integration firm, Whitlock, the largest AV firm in the world. The combined company will have revenue of more than $1 billion and 3,400 employees. Marlin Equity Partners becomes its majority shareholder. Another equity firm, H.I.G. Partners, which acquired AVI-SPL in 2016 and led five acquisitions since then, will hold a minority equity stake.
"One of my favorite stats is that 89% of our business for the last five years has come from recurring customers, and that speaks to our ability to meet our customer expectations," Zettel told the My Tech Decisions website.