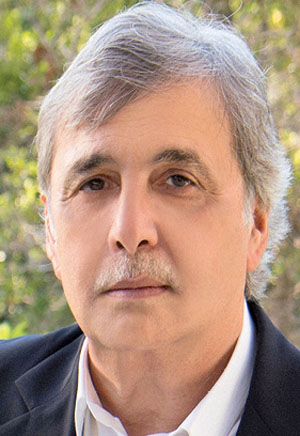 RAÚL ALARCÓN JR.
CHAIRMAN, PRESIDENT & CEO, SPANISH BROADCASTING SYSTEM, MIAMI
Alarcón, named the U.S. Hispanic Chamber of Commerce's 2019 Hispanic Businessperson of the Year, runs the Spanish Broadcasting System, which owns and operates radio stations and six television stations in the top U.S. Hispanic markets of New York, Los Angeles, Miami, Chicago, San Francisco and Puerto Rico. SBS operates a national radio platform of more than 250 affiliated stations reaching 94% of the U.S. Hispanic audience. The company, which is publicly traded, also produces and promotes a nationwide series of live concerts and events and owns a stable of digital properties, including a mobile app providing Latino-focused audio and video streaming content.
Alarcón's father came to the U.S. from Cuba in 1960 and worked as an announcer and programmer at a Spanish station in New York. Alarcón, who grew up in the Bronx, planned a career in medicine until his father bought a radio station and Alarcón went to work in the sales department. Alarcón and his father formed SBS in 1983; by 1989 it was the largest Hispanic radio company in the U.S.
In 2018, Alarcón signed an employment contract with SBS that keeps him in his roles at the company through the end of 2022.