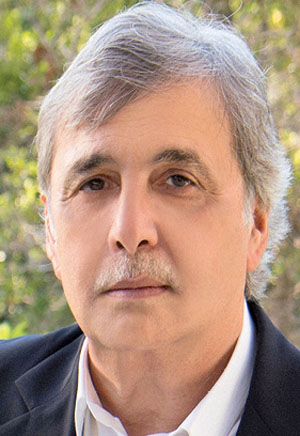 RAÚL ALARCÓN JR.
CHAIRMAN, PRESIDENT & CEO, SPANISH BROADCASTING SYSTEM, MIAMI
Alarcón was born in Cuba, where his father, Pablo, owned radio stations until Fidel Castro took over and the family fled to the U.S. in 1960, settling in New York City. Alarcón went to Fordham intending to become a physician, but after his father bought a radio station in New York and asked him to become sales director, the two formed SBS in 1983.
Today, the company operates 17 Spanish-language radio stations in major U.S. markets, including New York, Los Angeles, Miami, Chicago, San Francisco and Puerto Rico. It also owns television stations, a Spanish-English website called LaMusica.com and a subsidiary that produces concerts called SBS Entertainment. The company went public in 1991.
In 2018, Alarcón signed an employment contract with SBS that keeps him in his roles at the company through the end of 2022. He was named the U.S. Hispanic Chamber of Commerce's 2019 Hispanic Businessperson of the Year.