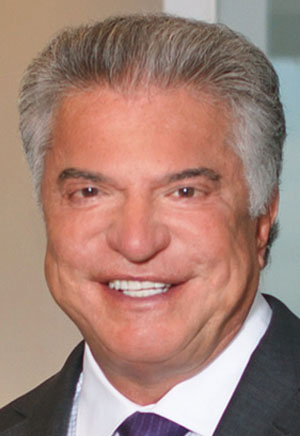 AL CARDENAS
SENIOR PARTNER, SQUIRE PATTON BOGGS, MIAMI
Born in Cuba, Cardenas grew up in Fort Lauderdale. A strong backer of former Gov. Jeb Bush, he served two terms as chairman of the Republican Party of Florida and three terms as its vice chairman.
Cardenas, who married CNN contributor Ana Navarro in 2019, is a longtime influential player in state political circles who has served as an adviser to U.S. presidents. President Ronald Reagan appointed Cardenas to chair the President's Commission on Small and Minority Business Affairs in 1982 and later as Special Ambassador to St. Kitts-Nevis upon that nation's independence in 1983. Presidents Reagan and George H. W. Bush appointed Cardenas to the board of directors of the Federal National Mortgage Association from 1985-90. He also served on the President's Trade Policy Commission.
Cardenas has an associate's degree from Miami-Dade College, a bachelor's degree from Florida Atlantic and a law degree from Seton Hall University.
At Squire Patton Boggs, he chairs the Florida public policy practice group and is deputy practice leader of the public policy group. He is also a member of the board of the Squire Patton Boggs Foundation, which promotes the role of public service and pro bono work in the practice of law and the development of public policy.