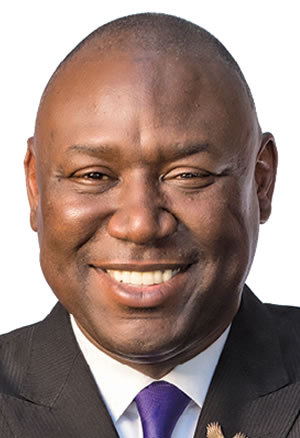 BEN CRUMP
FOUNDER, BEN CRUMP LAW, TALLAHASSEE
Crump, who earned his law degree at Florida State University, was the first African-American chairman of the Federal Bar Association for the Northern District of Florida and of the Florida State University College of Law board of directors. He's been on both the National Trial Lawyers' Top 100 Lawyers and Ebony magazine's Power 100 Most Influential African-Americans. He has also served as president of the National Bar Association.
During the last two years, his representation of a stream of African-Americans injured or killed by law enforcement has made him a fixture in the news and established him as the nation's leading civil-rights attorney. In 2017, Crump partnered with John Morgan's Morgan & Morgan law firm to launch Ben Crump Law, which has offices in Washington, D.C., Los Angeles and Tallahassee. The firm also practices in the areas of personal injury and wrongful death.
Crump, who grew up in Lumberton, N.C., told Florida Trend that learning about the late U.S. Supreme Court Justice Thurgood Marshall made him want to become a lawyer. "From that day to this one, my objective has been to try to give people who are marginalized and disenfranchised a better shot at the American dream," he says.