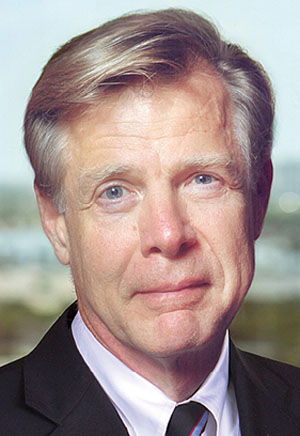 BOWMAN BROWN
CHAIRMAN OF THE EXECUTIVE COMMITTEE, CHAIR OF THE FINANCIAL SERVICES PRACTICE GROUP & PARTNER, SHUTTS & BOWEN, MIAMI
Brown, an expert in bank regulatory law, has served as chairman of the Florida Bank Banking Law & Credit Regulation Committee and as general counsel and member of the Executive Committee of the Florida International Bankers Association.
Founded in 1910, his firm provides a range of services, from commercial litigation to financial services, mergers and acquisitions, corporate and securities law, intellectual property, complex real estate transactions, international taxation and transactions, and trusts and estates. The firm employs about 600 attorneys and staff statewide, with more than 230 in its Miami office. It has offices in Fort Lauderdale, West Palm Beach, Orlando, Tampa, Sarasota, Jacksonville and Tallahassee. Brown has served as chairman of the firm's executive committee for more than 25 years.
EDUCATION
Cornell University
(MBA, JD)
SOMETHING SURPRISING
I am a Roman history aficionado.
FLORIDA ISSUE
The affordable housing crisis in South Florida and improving public transportation
ALTERNATE CAREER?
Investment banking
PHILANTHROPIC PASSION
Pro bono legal services probably tops the list.