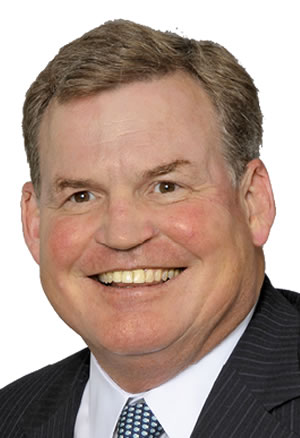 DEAN COLSON
MANAGING PARTNER, COLSON, HICKS, EIDSON, MIAMI
Colson is recognized nationally for his legal work in product liability, aviation and complex commercial litigation. He has an extensive record of service both to the legal profession and the South Florida community. Born and raised in Miami, he earned a bachelor's degree from Princeton and his law degree from the University of Miami. He served as a law clerk for then-U.S. Supreme Court Justice William H. Rehnquist.
Colson has served on the Federal Committee on Rules of Practice and Procedure and on the boards of numerous charitable organizations. He currently serves on the executive committee of the Institute of Contemporary Art in Miami and on the board of Florida International University. He previously served on the Board of Governors of the State University System of Florida.
Colson chaired the University of Miami's capital campaign, which raised $1.4 billion, and has served on the school's board of trustees. He also is a past president of the Orange Bowl Committee and served as chairman of the South Florida Super Bowl XXIX Host Committee.