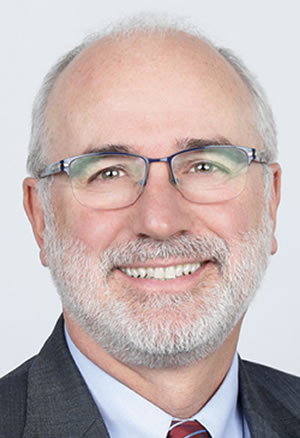 WILLIAM T. DYMOND JR.
PRESIDENT & CEO, LOWNDES, DROSDICK, DOSTER, KANTOR & REED, ORLANDO
With almost 200 employees, Lowndes is the largest law firm headquartered in Orlando and has operated for more than 50 years. The firm is known for its community involvement, contributing time to pro bono, charitable, civic, educational, industry and professional activities. Dymond has worked at the firm for more than 35 years and has been CEO since 2008.
| | |
| --- | --- |
| EDUCATION | Washington and Jefferson College (BA), University of North Carolina (JD) |
| PROFESSIONAL EVOLUTION | My father was a broadcaster and journalist for more than 35 years, so from an early age, I developed an appreciation for the written and spoken word, as well as an understanding of the vital importance of active listening and effective questioning. |
| CIVIC EFFORT | Nine years ago, I joined fellow community and business leaders in creating Lift Orlando, which is dedicated to revitalizing the neighborhood around Camping World Stadium. I am proud of our continuing efforts to invest in the residents of West Lakes and help this historically black and underserved neighborhood thrive. Over $100 million in improvements to the neighborhood have been added or are in development. |
| SOMETHING SURPRISING | I hail from the same hometown of Latrobe, Pa., as Arnold Palmer, Mr. Rogers and Rolling Rock Beer. We all ended up in Central Florida. |
| NEW HOBBY | My wife and I have recently taken up pickle ball. |
| SABBATICAL TOPIC | An in-depth and immersive study of European history, including the politics, conflicts, art and religion, set within the beautiful Italian region of Tuscany |