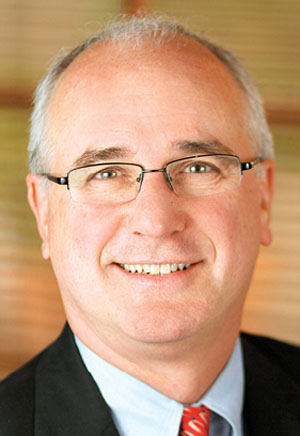 WILLIAM T. DYMOND JR.
PRESIDENT & CEO, LOWNDES, DROSDICK, DOSTER, KANTOR & REED, ORLANDO
Among Orlando's largest firms, Lowndes is more than 50 years old and is known for its civic involvement and corporate philanthropy. Dymond, an attorney at Lowndes for 35 years, has led the firm for 13 years, including through its expansion into Lake and Brevard counties. He has provided a range of services, from real estate transactions to hotel and resort development to negotiating sports venue, television and team selection agreements. "Perhaps most rewarding has been my involvement in working to tackle some of the more complex issues in the community and state by partnering with other business and government leaders to make a difference," he says.
| | |
| --- | --- |
| EDUCATION | Washington and Jefferson College (BA), University of North Carolina (JD) |
| SOMETHING SURPRISING | I was in attendance for Franco Harris' "immaculate reception," recently voted the greatest moment in NFL history. |
| PHILANTHROPIC PASSION | As a co-founder of LIFT Orlando, I have worked alongside other business, government and community leaders to break the cycle of generational poverty through neighborhood revitalization in the shadow of the Citrus Bowl. |