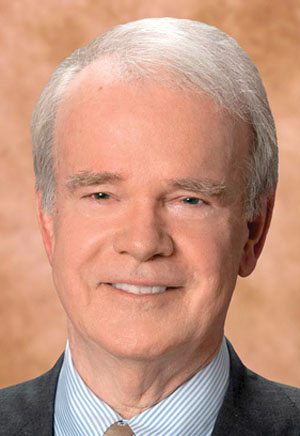 Brian Keeley
BRIAN KEELEY
PRESIDENT & CEO, BAPTIST HEALTH SOUTH FLORIDA, MIAMI
Keeley runs the largest non-profit health care organization in South Florida, with 10 hospitals, more than 50 outpatient facilities in four counties and one of the nation's largest international programs. Baptist Health South Florida is a regular on U.S. News & World Report's best hospital rankings and numerous "Best Places to Work" lists.
Keeley was once interested in dentistry, but shifted his studies to hospital administration. He began his career as an administrative resident for Baptist Hospital in 1969 and rose through the ranks, becoming CEO in 1986. He oversaw Baptist Hospital's mergers with South Miami and Homestead hospitals in 1995 and subsequently became president and CEO of Baptist Health South Florida. He led the acquisitions of Mariners Hospital in the Florida Keys and Doctor's Hospital in Coral Gables. He opened West Kendall Baptist Hospital, an academic facility affiliated with FIU, and the Miami Cancer Institute. Baptist Health employs 19,500 in South Florida.
"Healthcare is the most dynamic and challenging industry in the U.S. today, and one of the largest, with close to 20% of the GDP. And not-for-profit health care is one of the most satisfying — helping people," Keeley says.