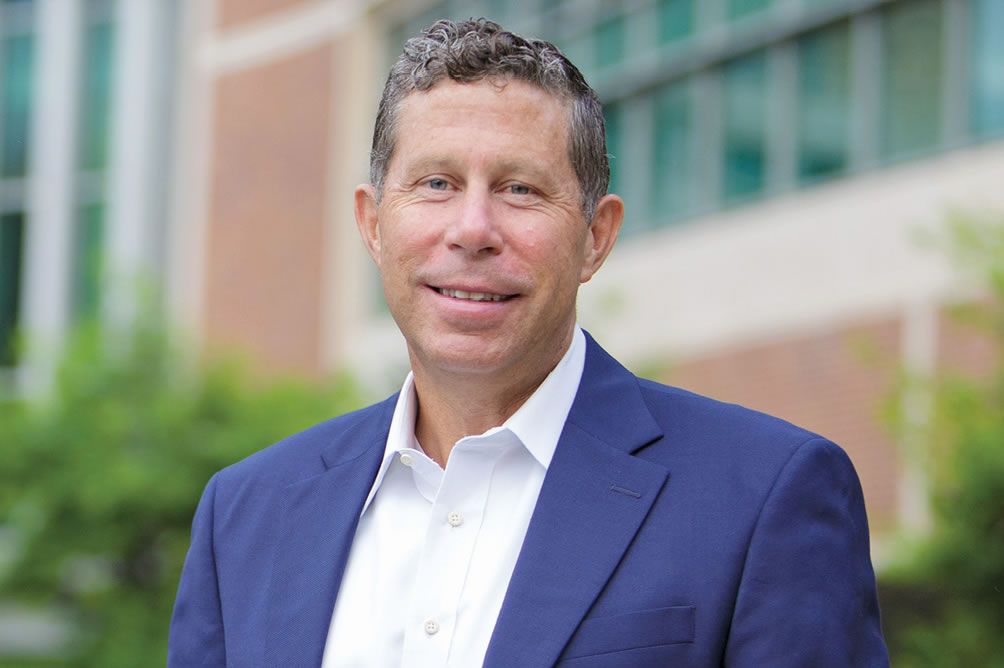 DAVID NELSON
SENIOR VICE PRESIDENT OF HEALTH AFFAIRS, UNIVERSITY OF FLORIDA, GAINESVILLE
In 2019, Nelson was promoted to his current job leading operations for all aspects of UF Health, with campuses in Gainesville and Jacksonville. He oversees six health science colleges, eight interdisciplinary research centers, two hospital systems and more than 100 physician practices.
Nelson, who has a bachelor's degree from Dartmouth College and his medical degree from the State University of New York in Syracuse, did a residency in internal medicine at the University of Massachusetts and received fellowship training in gastroenterology and hepatology at UF. An expert in liver disease, he has co-written the U.S. treatment guidelines for hepatitis C and represented the country on the World Health Organization hepatitis C guidelines committee. His research has generated more than $80 million in funding. From 2010-19, he was director of the UF Clinical and Translational Science Institute.
In announcing Nelson's appointment last year, UF President Kent Fuchs described him as a highly respected and remarkably talented physician, researcher, scholar and educator — "all qualities that make him the right leader for UF Health at a key moment in its trajectory," Fuchs said. "With him at the helm, I am confident that UF Health in Gainesville, Jacksonville and throughout the state will accelerate its rise as one of the most exceptional and influential academic health centers in the Southeast and beyond."
Nelson said he hoped to foster a collaborative environment, "whether it's around translational, interdisciplinary research, the training of the health care practitioners of tomorrow or the introduction of clinical innovations that will improve patients' lives."
When he's not working, Nelson enjoys fishing in Cedar Key. "There's always more work to be done, so finding a balance with family and personal time is key," he says.
"There's always more work to be done, so finding a balance with family and personal time is key."