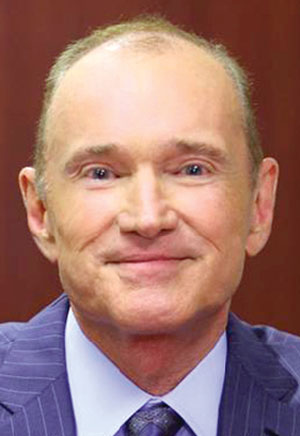 ROGER MEDEL
CEO, MEDNAX, SUNRISE
Medel and a colleague founded Pediatrix Medical Group in 1979. Medel took the company public in 1995, and in 2009, he established Mednax as the parent company, now one of the country's fastest-growing health care corporations.
With Medel at the helm, Sunrise-based Mednax has been rolling up offices and practices into a nationwide network of medical services companies ever since, focusing on a range of specialties, including neonatal, maternal-fetal, pediatric and anesthesia physician services. Mednax now has 4,200 physicians in all 50 states.
In 2018, the company generated $3.65 billion in revenue. It recently announced it is launching an artificial intelligence incubator for startups and more experienced innovators aimed at developing next-generation radiology products.
Medel, with an MBA from the University of Miami, is among the highest paid public company executives in Florida, earning $9.94 million in salary, stock awards and incentives.
Medel is a member of the board of trustees of the Dana-Farber Cancer Institute. He previously served on the University of Miami board of trustees and participates in several medical and professional organizations.