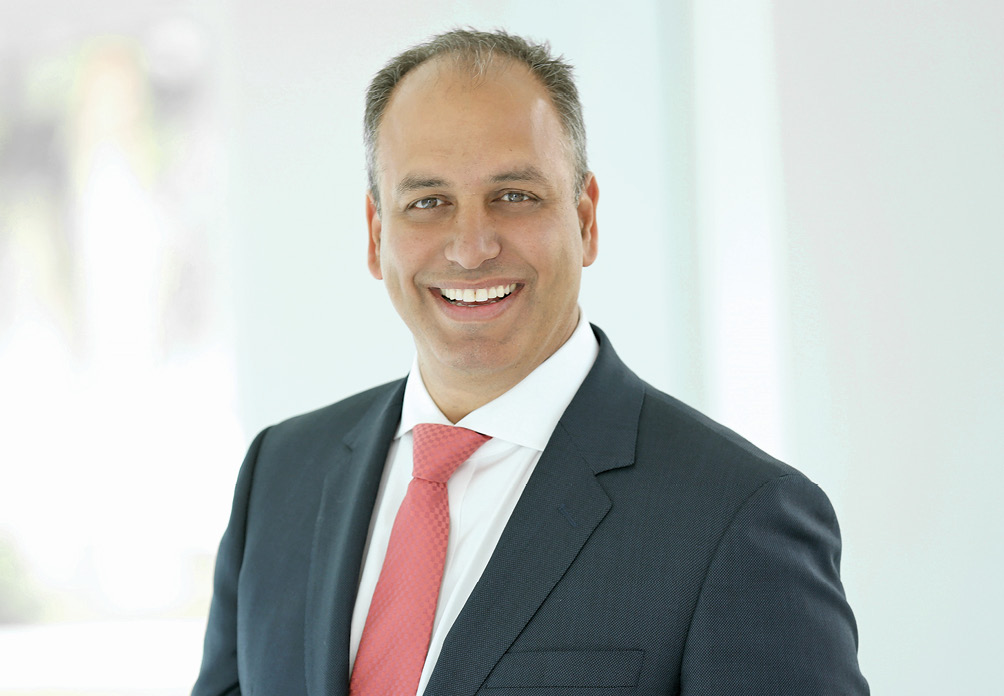 WAEL BARSOUM
PRESIDENT & chief transformation officer, HOPCO, fort lauderdale
Barsoum left Cleveland Clinic in June to join the non-profit HOPCO, a Phoenix-based company that owns and manages orthopedic and musculoskeletal practices. He will remain in South Florida and stay on the clinic's staff part time as an orthopedic surgeon and a professor in its college of medicine.
Under Barsoum's leadership, Cleveland Clinic has grown from 155 beds in Weston to more than 1,000 beds across five Southeast Florida hospitals. Last year, he was part of an effort to convince the state to repeal its certificate of need regulations for new hospital facilities and services. "We are firm believers in the power of competition. It makes us better, and we think it makes our competitors better," he says. "In the end, the winners are the patients. We are all driven to provide high-value care through improved quality, decreased cost and improved access. Certificate of need regulations prevented much of this."
An orthopedic surgeon with more than 30 patents, Barsoum has written nine chapters in medical textbooks and co-authored at least 100 articles in peer-reviewed medical journals. He is co-editor-in-chief of the Journal of Hip Surgery. Born in Jordan, Barsoum graduated from high school in Cleveland and attended Case Western Reserve University, where he got bachelor's degrees in chemistry and religion. "I knew I wanted to go to medical school, but I wanted to exercise the right side of my brain," he says. He got his medical degree from Ohio State University.
A pilot, he enjoys flying his family "all over the place," he says. "Living in Southeast Florida gives you an incredible ability to visit beautiful parts of the world, all within a one- to two-hour flight."
"We are firm believers in the power of competition. It makes us better, and we think it makes our competitors better."