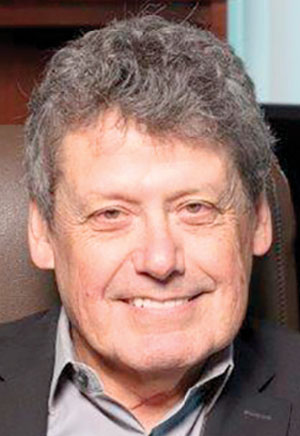 WILLIAM DALTON
EXECUTIVE CHAIR, M2GEN, TAMPA
Dalton is a physician/scientist who focused on developing therapies for cancer patients and became interested in how data science could accelerate learning and ultimately deliver new approaches to personalize therapies for cancer patients. Dalton was CEO of Moffitt Cancer Center from 2002-12 when M2Gen was created to make operational a plan to promote collaboration between cancer centers in the United States and accelerate development of new knowledge.
EDUCATION
University of New Mexico (BA),
Indiana University (Ph.D., MD)
SOMETHING SURPRISING
Before becoming a general aviation pilot, I enjoyed skydiving and parachute jumping. My last jump, however, was a bit off-target, and I decided that being the pilot-in-command was equally enjoyable and, for me, safer.
FLORIDA ISSUE
Access to quality public education, I believe is the most important issue facing Florida. The cost of education, especially higher learning, is increasing to the point that it will be difficult to educate tomorrow's workforce.