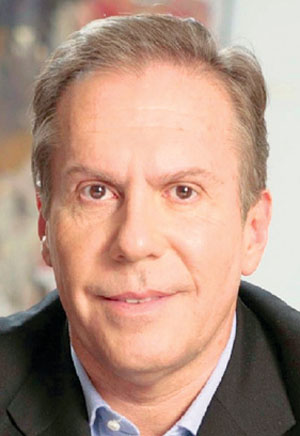 BERNARDO FORT-BRESCIA
CO-FOUNDER, ARQUITECTONICA, MIAMI
"I live a few blocks from my office. I only have an electric cart and a bike. My desk has a camera, where I can do interactive sketching with other offices and clients any day at any time even if at the other end of the world," says Fort-Brescia.
Arquitectonica — known for its iconic designs, including Icon Brickell — started as a studio of five young recent architecture graduates in 1977. Today, the Princeton (BA) and Harvard (MA) grad, Laurinda Spear, his wife, and two of their children remain part of the firm, which employs 650 architects, landscape architects and interior designers in nine offices around the world. The firm has built projects in 58 countries.
He cites sea-level rise and public transportation as two critical issues the state faces.