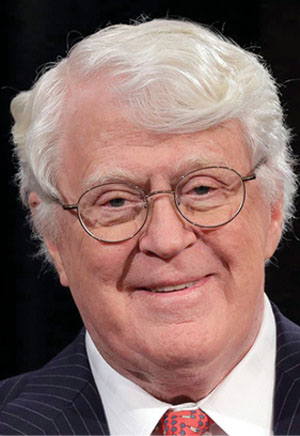 BILL KOCH
CHAIRMAN & CEO, OXBOW CARBON,
WEST PALM BEACH
With a net worth of almost $2 billion, Koch is one of Florida's richest residents. His Oxbow Carbon is a major producer of petroleum coke used in aluminum production. It employs more than 1,000 around the world.
Along with a home on Palm Beach, where he moved in 1988, he owns one on Cape Cod, where he spent more than $1 million fighting a plan to build an offshore wind-generation complex there.
He won the America's Cup in 1992 and has won world championships four times. The Chronicle of Philanthropy listed him as the 23rd-most generous man in America in 2011.
Koch also founded private Oxbridge Academy in West Palm Beach.