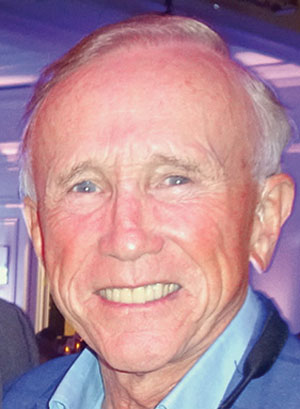 DICK CORBETT
PHILANTHROPIST, TAMPA
Dick, a Notre Dame grad with an MBA from Harvard, began his career as a real estate investor and developer before moving to Tampa. He served as a presidential aide in the administration of John F. Kennedy, managed the Kennedy family's New York real estate portfolio and was head of finance for Robert F. Kennedy's presidential campaign. He witnessed RFK's assassination in Los Angeles in 1968.
He is best known in the Tampa Bay area as the developer of the International Mall. Among the Corbetts' holdings is the Pinckney Hill Plantation, a 16,000-acre farm and wildlife preserve in Jefferson County.
The Corbetts are benefactors for a private school in Tampa. Dick was a leader in fundraising for the Tampa Museum of Art and has served on the boards of Tampa General Hospital and the Tampa Museum of Science and Industry and the Florida Council on Economic Education. In 2013, the Corbetts were inducted into the Florida Council on Economic Education Hall of Fame.