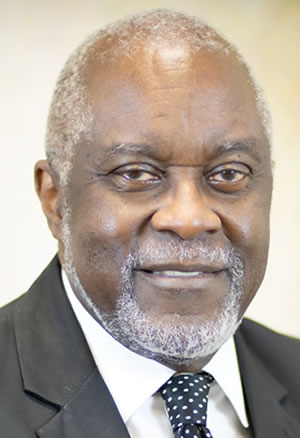 EUGENE FRANKLIN
PRESIDENT & CEO, FLORIDA BLACK CHAMBER OF COMMERCE, PENSACOLA
Franklin served 27 years in the U.S. Navy, 11 as an enlisted member and 16 as an officer, and retired in Pensacola after serving command tour as officer-in-charge of Naval Air Training Management Support Activity Pensacola.
He led the effort to create the Gulf Coast African American Chamber, and later, the Florida Black Chamber. He has served on boards on the national, state and local level, including the National Black Chamber of Commerce in Washington, D.C.
The New Orleans native worked as a furniture warehouse supervisor while attending college at night.
An ordained minister, Franklin sees opportunities for tourism promotion and job growth. "When I travel around the South, I always take notice of what other states are doing to promote cultural tourism, like the 'Blues Trail' in Mississippi or the 'Civil Rights Trail' in Alabama," says Franklin. "I believe Florida can do much more to develop similar attractions that highlight and expose its history and vibrant cultural diversity, especially its distinct African-American and Caribbean cultures," he adds.