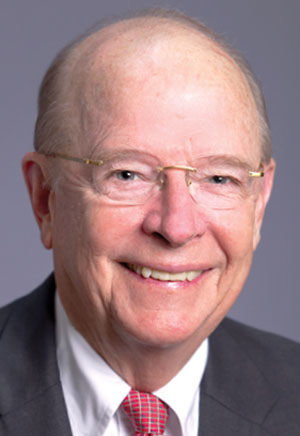 HAROLD W. MULLIS JR.
PRESIDENT EMERITUS, TRENAM LAW, TAMPA
"I ran and finished the Vancouver Marathon with my daughters at age 55 and thereupon immediately took up biking!" says Mullis.
Mullis is a founder of the 51-year-old firm and served as president from 1994 to 2019, when he assumed the role of president emeritus. The firm employs 240, including more than 80 attorneys. Mullis is a strong supporter of the Florida Council on Economic Education. "The work of this organization can be an effective tool in addressing the troubling problem of income inequality," he says.
On an issue important to Florida, Mullis cites "a sufficient supply of physicians, physician assistants, nurses and health care delivery infrastructure."
His favorite vacation, he says, was a family biking and hiking trip to Bryce Canyon, the Grand Canyon and Zion National parks.