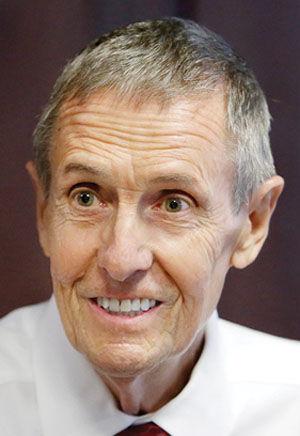 IAN MACKECHNIE
FOUNDER & CEO, AMSCOT FINANCIAL, TAMPA
Tampa-based Amscot Financial, which MacKechnie founded in 1989, offers services like check cashing, cash advances and wire transfers to more than 3 million customers at some 240 locations in Florida. Amscot now boasts annual revenue of more than $220 million and employs about 2,000.
The native of Scotland served as CEO of his family's wholesale bakery MacKechnie Rolls until selling that business in 1975. He then created Oliver's Bakery and Coffee Shop, which had 34 locations throughout Scotland, England and Wales. After selling that business in 1985, he moved to Tampa, where he was owner and president of Lincoln Baking.
He's a supporter of community organizations like the Consortium of Florida Education Foundations and Children Rescue Network and a past board trustee of the University of Tampa and Tampa Museum of Art.