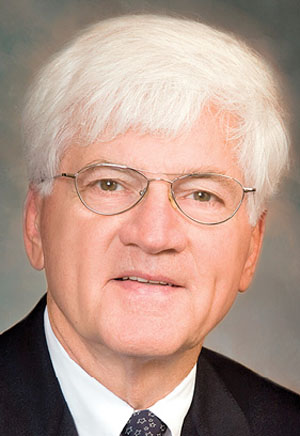 JIM PUGH
CHAIRMAN & CEO, EPOCH PROPERTIES,
WINTER PARK
Epoch is one of the largest apartment developers in the United States, with more than 37,000 apartments in 60 cities from Florida to California.
Pugh is the founder of American Momentum Bank and a timeshare resort near Disney World, Timescape Resorts. He co-owns coffee company Barnie's, as well.
He's also one of Central Florida's biggest Democratic fundraisers.
As a philanthropist, Pugh is a major donor to Orlando's Dr. Phillips Center for the Performing Arts, and he is chairman of the center's board. He is also a donor to the Atlantic Center for the Arts, the Orlando Museum of Art and his alma mater, the University of Florida. In 2008, Pugh Hall opened on the UF campus.