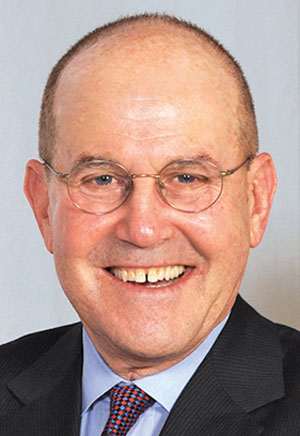 JOEL ALTMAN
CHAIRMAN & CO-CEO, ALTMAN COS., BOCA RATON
Altman's Boca Raton-based company is best known for its Altis-branded amenity-filled luxury apartments. "If we do something great, the next guy is going to copy us. So we said living is experiential. We want to contribute to an exceptional living experience," he told South Florida Business & Wealth after the Altis Boca Raton was completed.
Born in Philadelphia, Altman was 12 when he began working for his father building homes. He received a bachelor's degree in building construction from Michigan State University and began his career in 1968 in East Lansing managing an 84-unit student apartment project, working out of a spare bedroom until he bought a rusty trailer to be his first office. In 1983, he opened a regional office in Boca Raton and four years later moved his entire operation to South Florida.
He has developed, acquired and managed more than 25,000 apartment and condo units in the Southeast and Midwest during the past 50 years.
Altman has supported the Boys and Girls Club, Habitat for Humanity, the Dan Marino Foundation and St. Jude Children's Research Hospital.