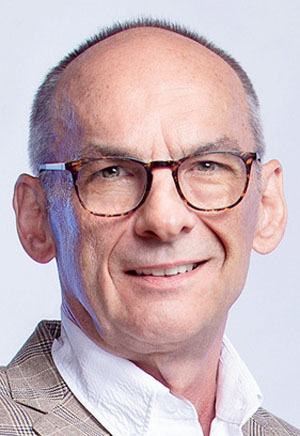 KEN FORD
founder & CEO, FLORIDA INSTITUTE FOR HUMAN & MACHINE COGNITION, PENSACOLA
The institute that Ford founded — which has its headquarters in Pensacola and a branch research facility in Ocala — focuses on how humans and machines interact. The institute does cutting-edge work in robotics and has played a major role in the redevelopment of downtown Pensacola.
One of the state's most eminent scientists, Ford — who once promoted rock 'n' roll shows — serves on the National Security Commission on Artificial Intelligence with, among others, Google's former CEO, the CEO of Oracle and the head of Microsoft research. In 2017, he was inducted into the Florida Inventor's Hall of Fame.
Ford is the author of hundreds of scientific papers and six books.