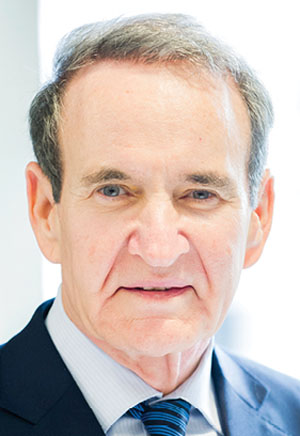 KENDALL COFFEY
PARTNER, COFFEY BURLINGTON, MIAMI
Coffey, co-founder of Coffey Burlington, is an aspiring banjo player in his off time. "I attempt to play the banjo," he says.
Once a partner at Greenberg Traurig, Coffey served as U.S. Attorney for the Southern District of Florida during the 1990s and as the southern district chair for the Florida Judicial Nominating Commission from 2009-16. He's written more than 30 articles, several books and served as an adjunct professor at three South Florida law schools. He also has taught law in Russia and spoken at a number of international law conferences.
"I had the great fortune to become a lawyer at one of the best times in history and in the best possible city as Miami was beginning to skyrocket," says the University of Florida law grad. Coffey cites immigration rights as an important Florida issue.