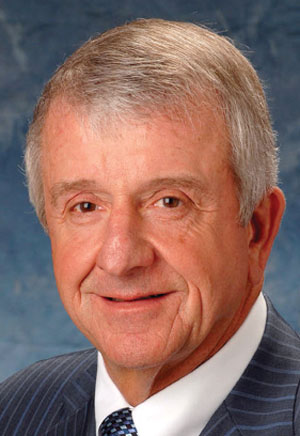 LARRY MORGAN
CHAIRMAN, MORGAN AUTO GROUP, TAMPA
Before starting the auto group, the University of Missouri grad owned Tires Plus, a nationwide tire and auto service retailer.
His auto group has 38 locations in Florida and is now headed by his son, Brett Morgan. The dealership comany, which sells brands ranging from Kia to BMW, has been on Florida Trend's list of the state's largest 350 companies for several years.
Morgan says if he weren't in the car-selling business, he might be a football coach.
The Army veteran and former Missouri farm boy says a top priority for Florida is getting a handle on growth.
His favorite vacation: New Zealand and Australia